USB 3.0 HSMC CARD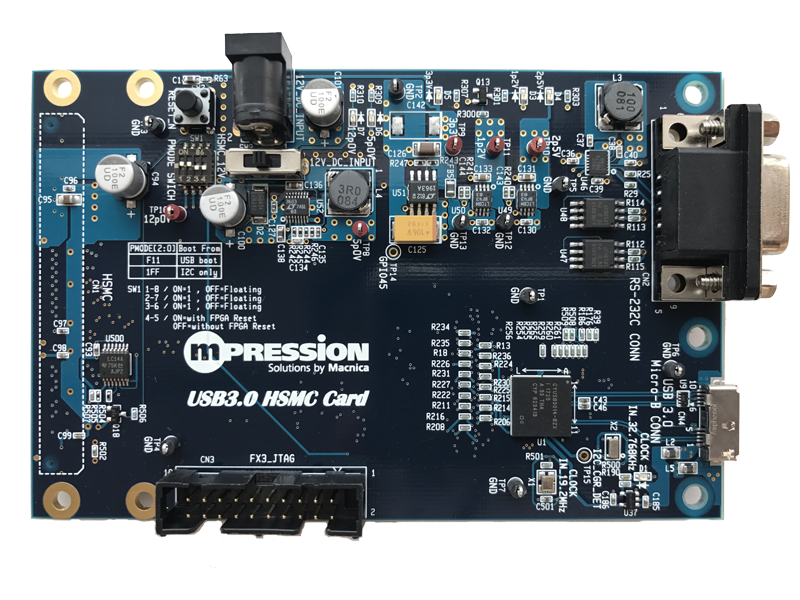 USB 3.0 HSMC CARD on which Cypress's USB3.0 controller "EZ-USB® FX3™" is mounted supports Intel® High-Speed Mezzanine Connector (HSMC), and then supports Intel's development kits via HSMC. By using the USB 3.0 HSMC CARD, customers can implement USB 3.0 interface easily in their system.
Features
Main device
EZ-USB FX3 (CYUSB3014-BZXI)
Clock device
RIVER ELETEC FCXO-05 19.2MHz
RIVER ELETEC FCXO-05D 32.768kHz
Interface
USB3.0 (Type B、Micro Connector), Headers (UART、I2S、I2C)
Other Features
Evaluating USB3.0 with Intel® FPGA by connecting FPGA development kit through HSMC interface which is expansible.
Having a fully configurable General Programmable Interface (GPIF II), it can be connected to Intel's FPGA, a USB Video Class (UVC) reference design developed by Macnica, and Cypress's EZ-USB FX3™ USB 3.0 controller to enable Full HD (1920 x 1080@60fps) uncompressed high quality video streaming.
Video Input Evaluation Environment
By using Microtronix HDMI HSMC Card (option), it is possible to evaluate video live with USB 3.0 like a composition example below with Cyclone® IV GX FPGA Development kit.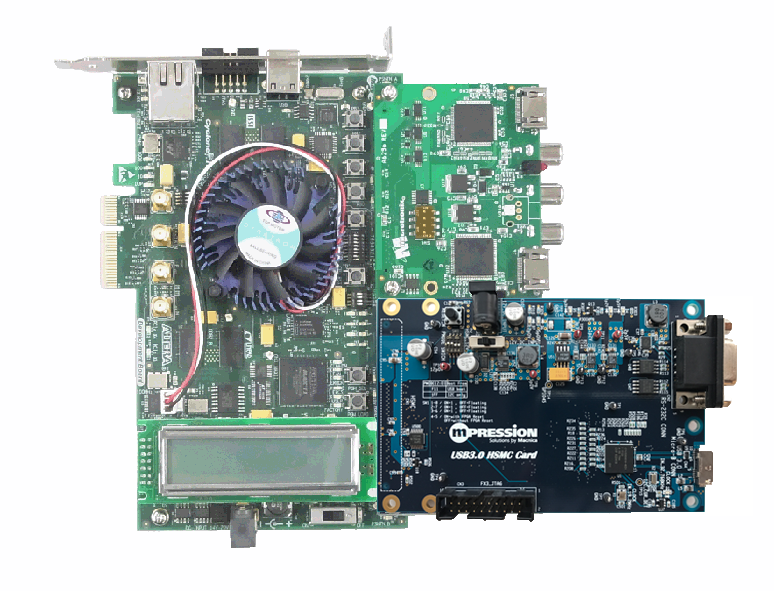 Block Diagram