Σ-Link Master IP (Discontinued)
Communication master for Yaskawa Electric motor encoders

Σ-LINK Master IP is an IP that supports Σ-LINK based on Yaskawa Electric's Encoder communication
protocol. This IP transmits data collected from the products that support Σ-LINK to CPU.
Features
Collects data from products that support Σ-LINK by its serial communication link
Supports Avalon® and APB bus for communication between FPGA and CPU collecting and processing data
Supports CPU Interrupt
Supported Devices
* Please contact Macnica sales department about other devices.
Deliverables
Encrypted RTL (Verilog HDL)
Reference design
Sample driver
User's manual
Device Resource Utilization
Cyclone V

Logic utilization: 3,000 ALMs
Example System Configurations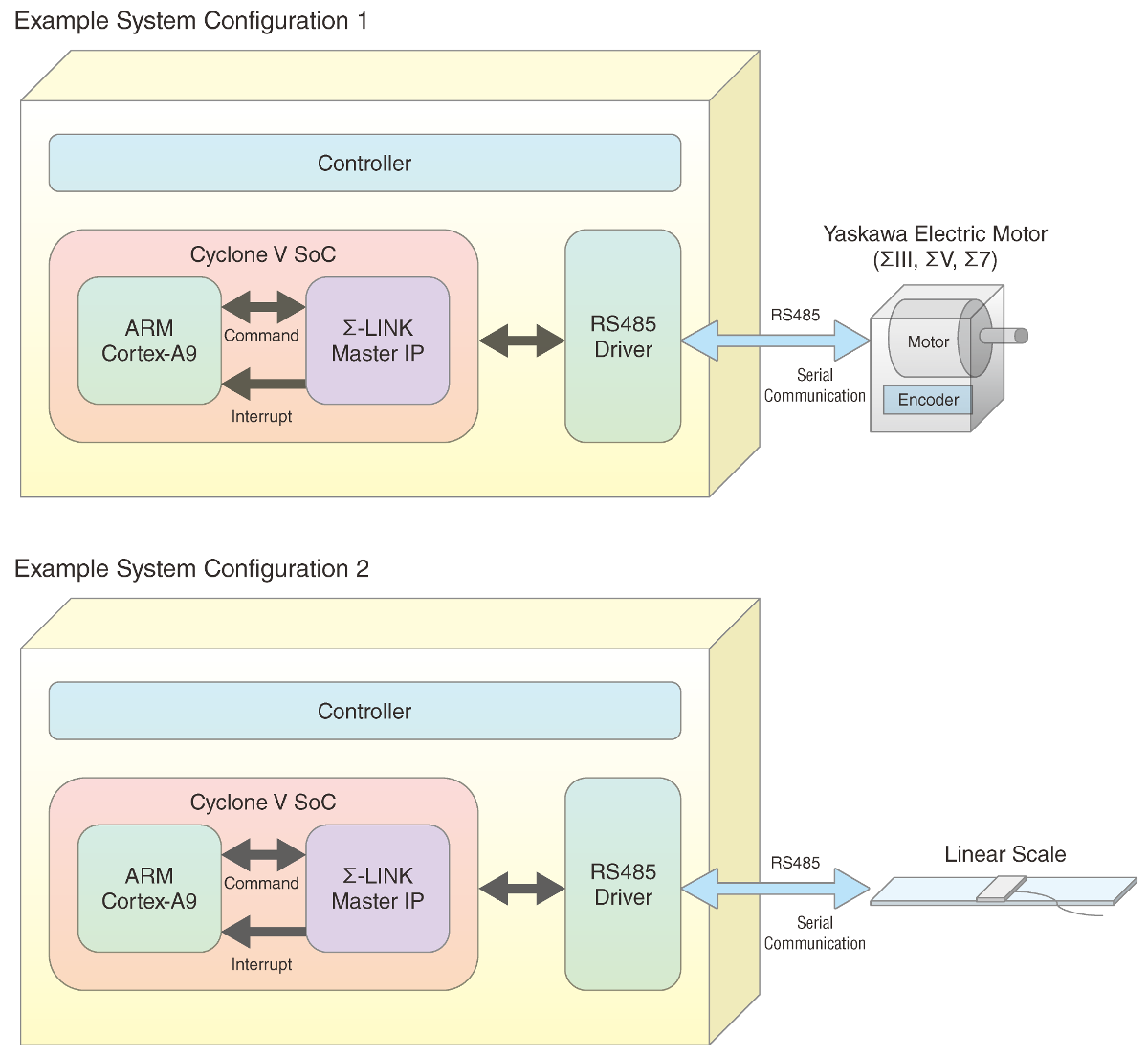 Transmits data collected from the products that support Σ-LINK to CPU.
Interrupts to CPU