MECHATROLINK-III Master/Slave IP
Compatible with Yaskawa Electric JL-100/JL-102 LSI
MECHATROLINK-III Master/Slave IP together with CPU communicates with the products adapting
MECHATROLINK-III standardized by MECHATROLINK Members Association.
Features
Functionally compatible with JL-100 which is the ASIC for MECHATROLINK-III Master/Slave communication.
Parameters required for MECHATROLINK-III communication are set either by cpu or through external pins.
Certified by MECHATROLINK Members Association.
Supported Devices
Cyclone V

Texas Instruments Sitara™ (Single Slave)
* Please contact Macnica sales department about other devices.
Deliverables
IP (Encrypted netlist)
Reference design
User's manual
Device Resource Utilization
| Items | Master IP | Slave IP | Multi-Slave IP |
| --- | --- | --- | --- |
| ALMs | 8,468 | 8,525 | 8,468 |
| Total block memory bits | 459,776 | 459,776 | 459,776 |
| RAM Blocks | 62 | 62 | 62 |
System Configuration Example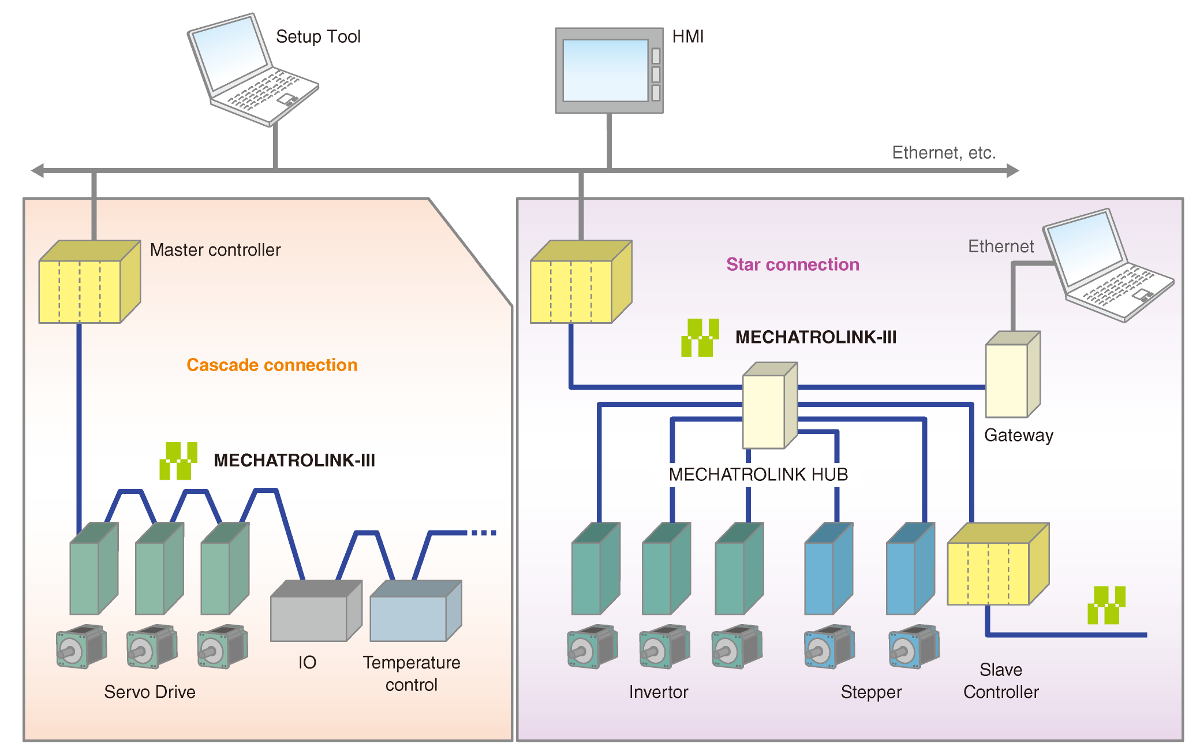 Evaluation Demo