EASYSS10 1U Kit(EASYSS10 EVK)
Development kit for SMPTE® ST2110 Media Over IP
EASYSS10 1U Kit (EASYSS10 EVK) is a development kit for the SMPTE® ST2110 Media Over IP.
※EASYSS10 EVK: EASYSS10 Evaluation Kit

・ SDI to/from IP-GW 1U Kit with Macnica's ST2110 IP Core.
・ Capabilities of ST2110-Family, ST2059-1/-2 and ST2022-7 of SMPTE® profile.
・ SDI IN x6 / OUT x6 and 10GBASE-R SFP+ port x2
・ Intuitive browser-based interface.
--- Recommended for customers such as ---
・Customers considering SMPTE® ST2110.
・Customers looking to adopt Macnica's ST2110 IP Core.
・Customers looking for an IP Gateway for their R&D facilities.

Features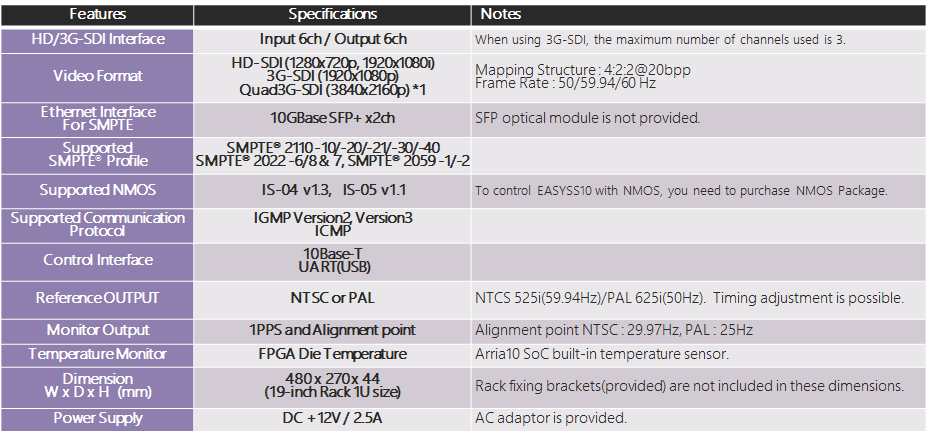 ST2110 Features Supported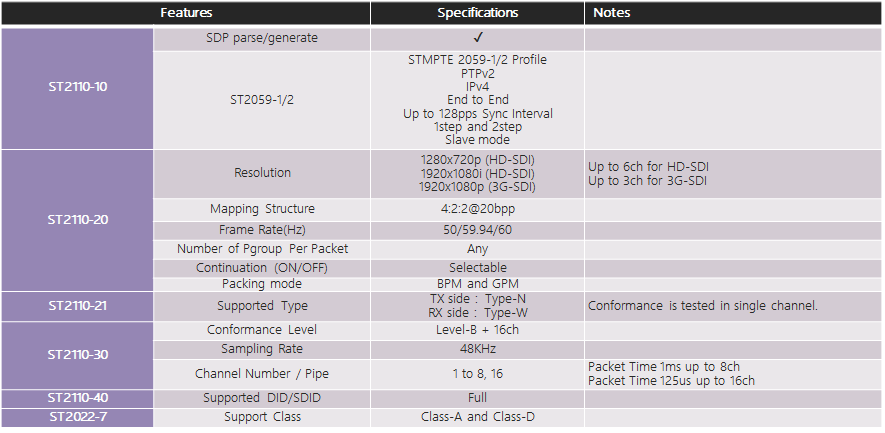 Evaluation Environment Example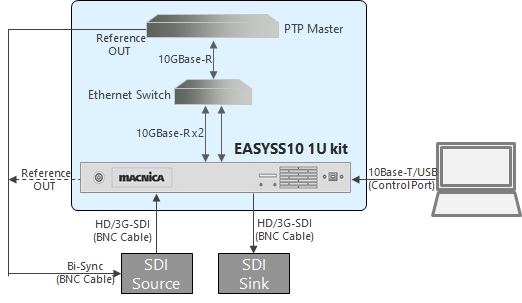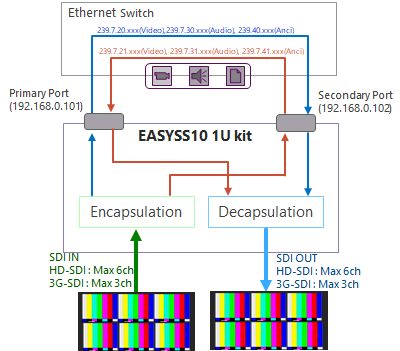 Single EASYSS10 Loopback Connection
Control GUI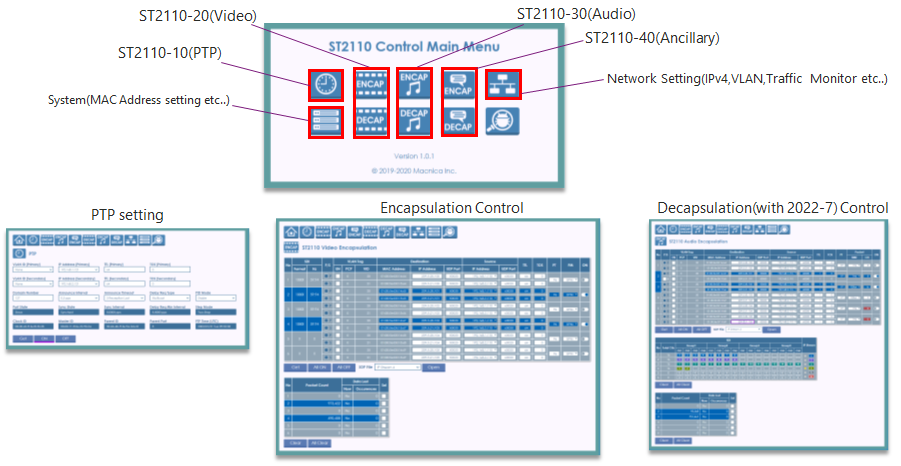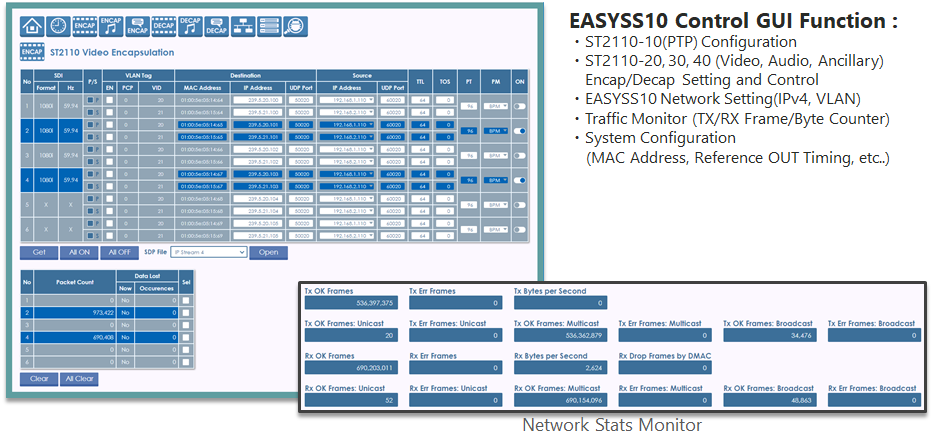 NMOS Option: Evaluation Example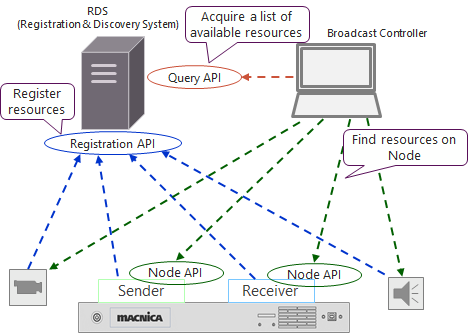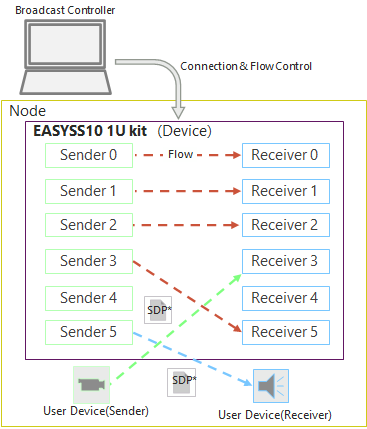 Development Package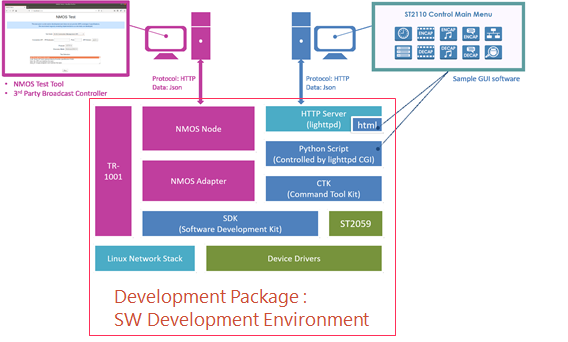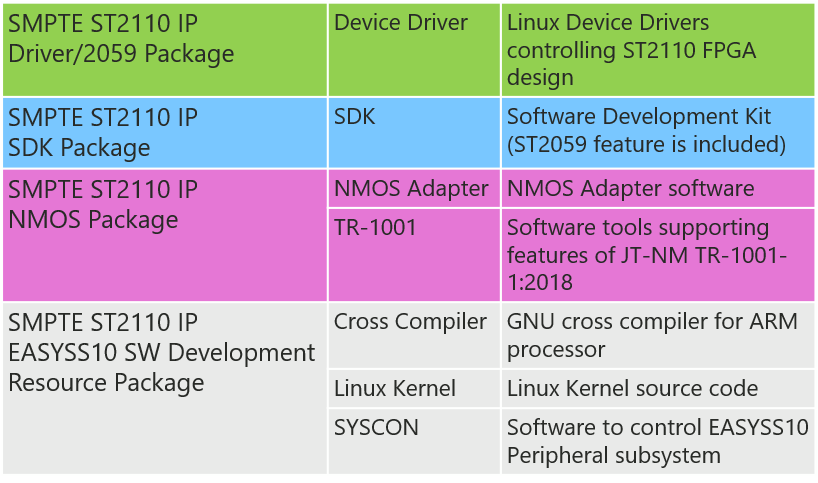 Development Package: Application Development Flow